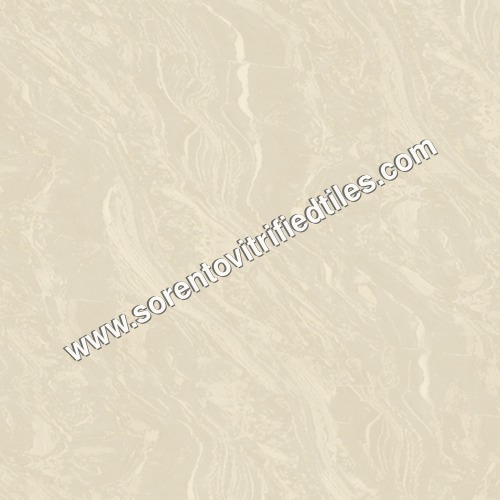 Product Description
Ceramic Vitrified Tiles :-
Since 6 Years We SORENTO GRANITO PVT. LTD. are a coveted business organization engaged in manufacturer, exporter And Supplier a commendable range of Ceramic Vitrified Tiles. Easy to be fitted in commercial as well as residential establishments, these Ceramic Vitrified Tiles are known for their features like fine finish, low maintenance, longer service life, alluring patterns and rugged construction. These Ceramic Vitrified Tiles are processed with the aid of ultra-latest machinery and cutting-edge technology to leave no scope of defects.
Introduction Of Vitrified Tiles :-
Vitrified tiles has changed the business scenario of Morbi. There are currently 76 companies in Morbi which are manufacturing vitrified tiles and number of companies are about to come soon. So one can imagine the demand of this type of tiles in Indian market.

This word 'Vitrified Tiles' may seem to be a jargon to you but it is simply a type of tiles with very low water absorption.

Less water absorption property makes vitrified tiles acid/alkali/chemical resistant, impairs a greater strength & makes it stain resistant. Industry standard water absorption rating for vitrified tiles is <0.5%.

Vitrified tiles are made with dust compression method so it becomes harder, denser & less porous than normal ceramic tiles. It is then fired at very high temperatures exceeding 1250 degree centigrade resulting in an extremely hard, dense, homogenous tile. Vitrified tiles are then polished to a very high finish using exactly the same equipment as is used to polish the Granite and Marble. Since vitrified tiles are less porous then ceramic tiles, they are also easy to clean.

As with all type of tiles shade variation will occur with different production batches of vitrified tiles. It is important to ensure that sufficient tiles are ordered to complete the project.
Features Of Vitrified Tiles :-
Accurate dimensions

Competitive Prices

Excellent finishing

Graceful in looks

High abrasion resistance
USP OF SORENTO GRANITO PVT. LTD.:-
1) Proper Brightness
2) Accurate Surface Flatness
3) Proper Water Absorption
4) Accurate Cross cutting
QUICK PRODUCT DETAIL :-
Type

Vitrified Tiles

Condition

New

Brand

SORENTO GRANITO

Material Used

Highly Durable & Qualitative

Usage

Floor

Size

600 X600 MM

Shape

Square

Surface Treatment

Fully Polished Tiles

Design

Available in Different Design

Main Advantage

Size Variation Is Very Less

Applications

Airport Terminals,

Hotels,

Offices,

Shopping Mall,

Super Markets,

Hospitals,

Schools,

Home ETC..............

Place Of Origin

Gujarat, India
PRICING & ORDER :-
| | |
| --- | --- |
| MOQ | 20 Feet OR 40 Feet Container |
| Supply Ability | As per Clients Requirement |
| Price | Get Factory Rate |
| Payment Terms | L/C & T/T |
| Export Port | Any |
PACKAGING & DELIVERY :-
| | |
| --- | --- |
| Packaging | Seaworthy Packing in Wooden Pallets |
| Delivery | Depend on Order & Distance |
Technical Specifications :-
Sr. No.

Characteristics

Requirements as per ISO 13006 (Group B I a)

SORENTO
Vitrified

Test according to ISO Test Procedures

DIMENSION & SURFACE QUALITY

1.

Deviation in Length & Widht

± 0.6%

± 0.1%

ISO 10545-2

2.

Deviation in Thickness

± 5.0%

± 3.0%

ISO 10545-2

3.

Straightness of Size

± 0.5%

± 0.1%

ISO 10545-2

4.

Rectangularity

± 0.6%

± 0.1%

ISO 10545-2

5.

Surface Flatness
(Curvature & Warpage)

± 0.5%

± 0.1%

ISO 10545-2

PHYSICAL PROPERTIES

1.

Water Absorption

< 0.5%

< 0.05%

ISO 10545-3

2.

Flexura Strength

> 35 N/mm2

> 35N/mm2

ISO 10545-4

3.

Moh's Hardness

Min 6

Min 7

EN 101

4.

Breaking Strength

>1300N

>2850N

ISO 1045-4

5.

Abrasion Resistance

175 mm3 max.

144 mm3 max.

ISO 10545-6

6.

Skid Resistance
(Friction Co-efficient)

> 0.4

>0.4

ISO 1045-17

7.

Density (G/CC)

>2 gm/cc

> 2.4

ISO 1045-3

8.

Thermal Shock Resistance

No Damage

10 Cycle min.

ISO 10545-9

9.

Thermal Expansion

9x10-6 K1 Max

6x10 K1 Max

ISO 10545-8

10.

Frost Resistance

Frost Proof

Frost Proof

ISO 10545-12

11.

Moisture Expansion

Nil

Nil

ISO 10545-10

12.

Color Resistance

No Damage

No Damage

ISO 10545-16

13.

Glossiness

Nil

Approx. 65%

Gloss Meter

14.

Surface Quality

Minimum 95%

No visible defects

ISO 10545-2

CHEMICAL PROPERTIES

1.

Stain Resistance

Resistant

Resistant

ISO 10545-14

2.

Chemical Resistance

No Damage

No Damage

ISO 10545-13
OUR PRODUCT RANGE :-
Vitrified Tiles

Nano Tiles

Ivo Regal Series Tiles

Natura Series Tiles

Ivo Plus Series Tiles

Granula Series Tiles

Plain Platinum Series Tiles

600 X600 MM Tiles

2 X 2 Feet Vitrified Tiles

24 X 24 Inch Vitrified Tiles

Porcelain Tiles
If you like our product,
Please contact us!!!